TURTLE BALLET
October 11, 2015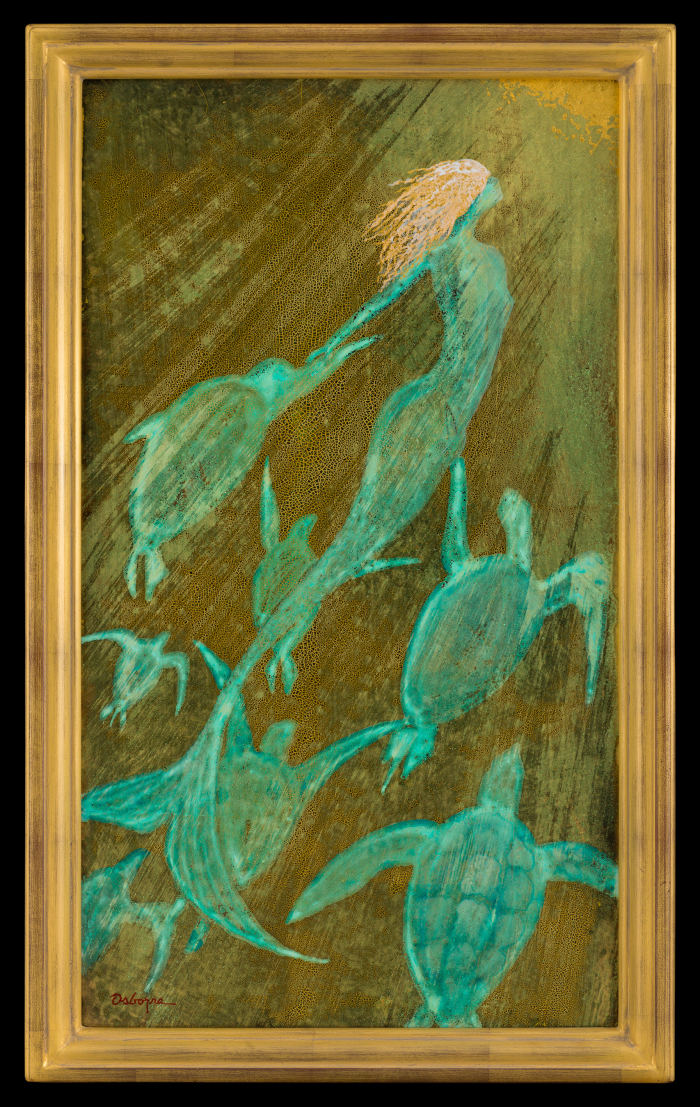 Price: Upon Request
Details:
Original acrylusion on 23 K gold leaf painting of a mermaid and turtles dancing toward the light.
Dimensions:
30×19
Information:
TURTLE  BALLET
Rising with the sun
the ballet takes place
hearing mermaid songs
they all swim
with such grace
To this sweet tune
of the sirens
the rhythm is felt
like ancient Druid circles
the dance of the Celts
Rising together to
greet the morning sun
they recall to us all
life is ours to have fun
This entry was posted in
Painting
and tagged
Framed original painting on acrylic and gold leaf of a mermaid of turtles dancing toward the golden light in blues and gold
. Bookmark the
permalink
.