LIFESIZE WHISTLING ST. FRANCIS
April 13, 2015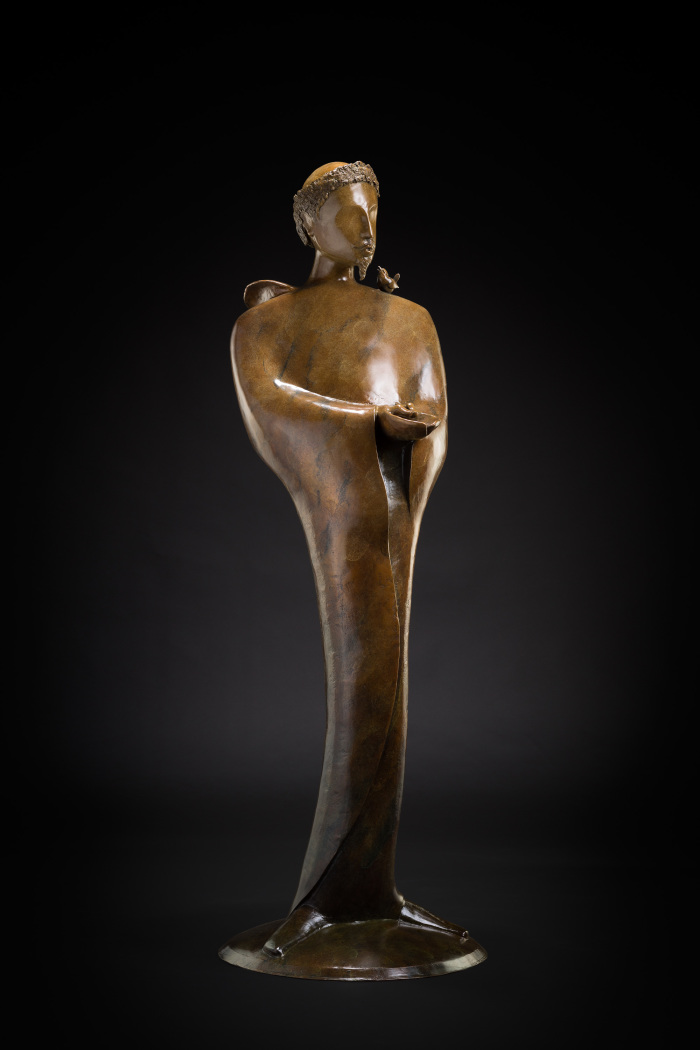 Price: $27,000.00
Details:
Life size limited bronze edition of Whistling St. Francis.  His hands, held together form a heart and serve as a bird feeder.  The hood is designed to be a bird bath.  There is a small bird on St. Francis' shoulder.
Dimensions:
66x24x24
Information:
WHISTLING ST. FRANCIS
Animal Whisperer
Bird Whistler
Spirit Wrestler
St. Francis so divine
Stands in the garden
Hood full of water
Hands full of seed
A gatherer of good to share
Merrily does he entrance us and together we all come to him
This entry was posted in
Bronze Sculpture
and tagged
his hands form a bird feeder and his hood a bird bath.
,
Lifesize Limited Edition bronze sculpture of Whistling St. Francis. There is a bird on his shoulder
. Bookmark the
permalink
.