AQUATIC SYMPHONY
July 11, 2014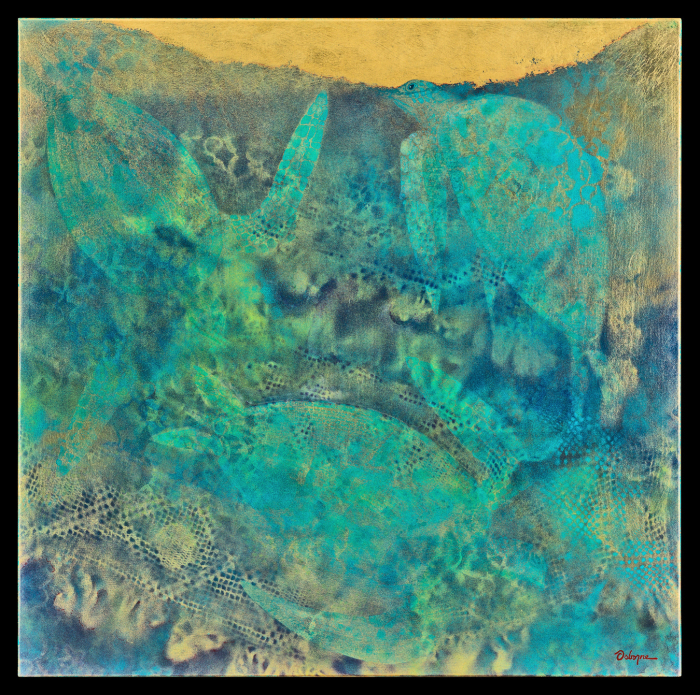 Price:  Upon Request
Details:
Original acrylusion on 23 K gold leaf painting of a turtles and lace.
Dimensions:
30×30
Information:
AQUATIC  SYMPHONY OF  SEA  TURTLE  DREAMS
A musical trio
playful in fun
splash and dive
at the new
rising sun
Through lacy waters
and turtle dreams
the old soul
of the sea
can sometimes be seen
This entry was posted in
Painting
and tagged
Original acrylic painting on 23k gold leaf of swimming turtles and lace through sunbeams in blues and golds
. Bookmark the
permalink
.