Links
Gallery Representation
Martin Gallery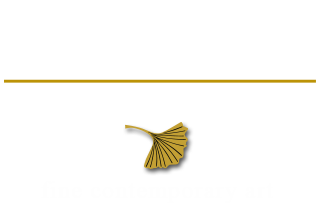 Martin Gallery strives to bring some of the finest artists in their fields together under one roof. Upon entering the historic Grand Salon of Martin Gallery, one experiences a soaring space filled with the exquisite color and texture of oils, acrylics, bronzes, marbles, terra-cottas and richly hued glass. The eclectic art is representative of more than 35 nationally and internationally renowned artists.
Stafford Gallery
We celebrate the exceptional, the unique, the eclectic.
Featuring award-winning bronze and wood burl sculpture, Acrylic and oil paintings, limited edition Large Format photography, fine art glass and
handmade jewelry.
​
We endeavor to create a place where art lovers may enjoy exquisite creations; where emerging local talent and internationally established artists can inspire each other; where thoughtful curation and collection unite with a passion for skilled execution and visionary talent.
Since 1992 Columbine Galleries have represented renowned sculptors & painters working in a multitude of media including stone & bronze sculpture, oil, pastel & watercolor paintings. Columbine Galleries are located In Loveland Colorado & Santa Fe, New Mexico.
Specializing in fine representational paintings, sculpture, and limited edition art by regional and nationally acclaimed artists.
Since its inception in 1981, Harbor Square Gallery has become one of New England's premier galleries of Fine Art and Contemporary American Craft. Prominently featured is the gallery's remarkable collection of fine art jewelry in high carat gold by some of the nation's most gifted designers, and anchored by the work of gallery director and sculptor/goldsmith, Thomas O'Donovan.
Sculptureworks provides consulting for commissions and a wide inventory of sculpture for public or private purchase. Planning for commissioned sculpture often includes exhibits, lectures, and workshops as well. Sculptureworks works in cooperation with the art sculpture community to make sculpture available to the public through displays, shows and sales, and in local businesses such as Barnes & Noble Booksellers.
Contemporary Artists, Legendary Art
Organizations
The National Sculpture Society is the oldest organization of professional sculptors in the United States.
The Society of Animal Artists is an association of animal and wildlife painters and sculptors.
Chromacolour International is an extraordinary innovation in water-based paint technology.
An article that appeared in Southwest Art, July 1998.
Forest Hills Cemetary & Sculpture Garden is one of America's most lovely garden cemetaries and a unique Boston cultural resource and historic site.
Artworks by select and notable Northwest Artists were commissioned for the Bellevue Regional Library.